For an overall pick for caravan TV antenna and camping, a durable and built-in amplifier that can detect optimum signal, WINSIG is the best pick for value. It is one of the top best antenna systems in 2022 and also for the following years. If you have trouble getting a signal on your television, nothing is more annoying than this, when you are watching your favorite movie or even playing your favorite games on mobile.
Best caravan TV antenna system
WINSIG is finally here to end the burden of having a shaky signal. It is best to use a quality antenna system. How to figure out if it has good features? There should be good characteristics of a good antenna system. Here are the four factors that an antenna must have:
frequency response
impedance
directivity
electromagnetic polarization
If all these factors are at a high level of performance, then you have an ideal and optimal antenna system. There are many different kinds of TV antennas, and each of them brings several benefits. Some of them have a better frequency range and are more durable in different weather conditions, which you can get from this antenna product.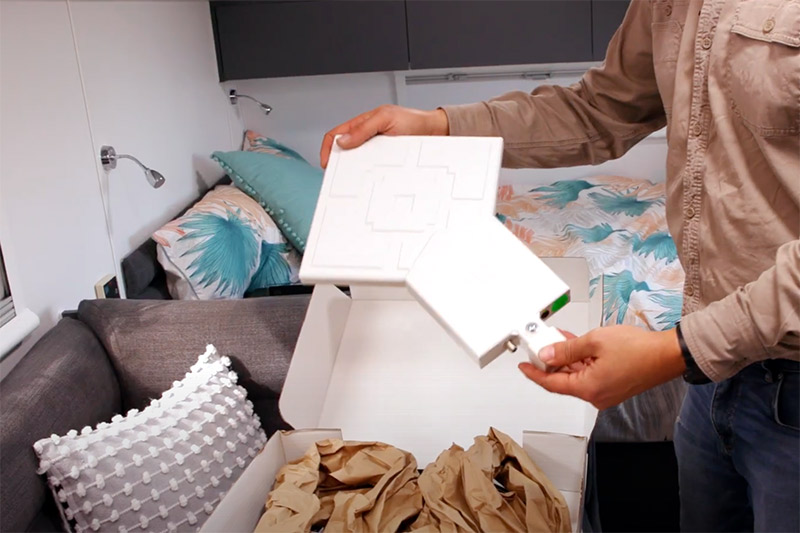 The Cel-Fi Go
Finally, a caravan TV is no longer begging for a good signal. It can have a high-performance mobile network for vehicles, especially in areas with marginal mobile coverage. It could be a real challenge for you to locate a spot in the area where it has a sustainable signal, which can be so frustrating. A smart signal booster is here to amplify cellular signals.
Good thing that your caravan doesn't have to move for another spot just to get a good signal. The mobile repeater is a quality smart signal booster, perfect for boats, RVs, and 4WDs alike. So, if you are in the best spot, you don't need to move or look for another spot. You can stay in the same location without bothering.
The connectivity you require is always reachable and detected using the antenna system.
Benefits of the smart signal booster
Gone are the days when your work was confined to four corners and you got done with it as soon as you stepped out of the office door. Working from home provides many benefits and flexibility to employees, but has limited work-life balance. Virtual offices and remote work demand to be virtually connected most of the time, which a smart signal booster will do.
Business owners work while traveling, there should not be a day to risk without their phone. It is time to embrace advanced technology by enjoying the benefits of smart signal boosters. While you are traveling, you can stay connected to your workers, monitoring their work updates and the current status of their work.
Thanks to the antenna system and signal booster, you can stay connected wherever you are.